LET'S KEEP YOUR PASSION ALIVE KEEP LEARNING WITH BOW LAKE
At Bowlake Music Institute, you can explore various music disciplines, including music theory, instrument training, music composition, and music production. Whether you are interested in classical, jazz, rock, or contemporary music,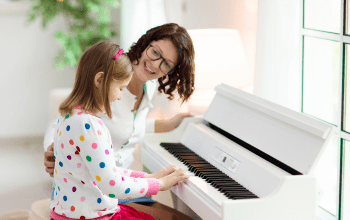 learn making music - your complete guide
Dive into a world of limitless possibilities as you learn to create your unique sound and express your emotions through music.
Learn Python - Free Interactive Python Tutorial
Python Class -- free class for who want to learn Python.The class includes written materials, and lots of code exercises to practice Python coding.
Introduction to javascript - learn javascript
"Master JavaScript Now! Unlock Web Development Opportunities with Expert Training , Level Up Your Coding Skills!
Choose From a variety of tutors
"Embark on a Journey of Learning with Our Expert Tutors – Music, Language, Coding, and More!
Take the first steps towards a brighter future.
Have you ever listened to a good instrumentals , Vocals or seen a good written code and think i can do the same ??  That Why we are Here 
"Empowering Learning Beyond Classrooms:
Learning often happens in classrooms but it doesn't have to.Bow lake uses good technology to facilitate learning experiences no matter the the location.

Read and DIgest interesting articles from our writers, Get more tips for fun and effective learning strategies, Engage with our writers and have your questions about music, coding and languages answered at a go 
"Experience Engaging
Learning with a Splash of Fun and Excitement"
Want to get special offers and Course updates?